The Joanna Briggs Institute (JBI) is an international not-for-profit, membership based, research institute based at the University of Adelaide, South Australia.
The UCSF Centre, founded in 2011, is a JBI Centre of Excellence and offers both synthesis and implementation training.  Because the UCSF JBI Centre is based in a quaternary academic medical center, the work of the Centre promotes and supports the synthesis, transfer, and implementation of evidence through identifying feasible, appropriate, meaningful and effective healthcare practices based on the best available evidence to assist in improving healthcare outcomes.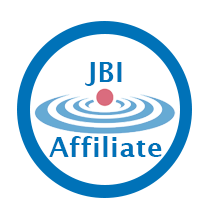 Click on the button above to register for JBI sessions!
UCSF JBI Centre Directors
Adam Cooper, MSN, RN, NPD-BC, Centre Director
Hannah Jang, RN, PhD, CNL, PHN, Deputy Director for Evidence Implementation
Centre Core Staff
Lindsay Bolt, RN-BC, MS, PCCN-K, CNS-BC
Dawn Pizzini, RN, MSN
Sherrie Nameth, RN-BC, MSN, CCRN
Anjal Pong, RN-BC, MSN, CNOR
Mary-Ann Rich, RN-BC, MS, CNOR
Centre Adjunct Staff
Melissa Lee, RN, MS, CNS-BC
Erin Matsuda, RN, DNP, CPNP
Resources