A video from Chief Nursing Executive, Pat Patton!
---
Friday May 7th, 2021
- Events -
Clinical Practice Council Open House
12:00pm-1:00pm
Stop by with a question if you have one prepared to learn more about the Clinical Practice Council.
Click here to join!
~ Participants will be entered into a raffle to win a Self Care Gift ~
Soft Service Ice Cream Service
12:00pm-5:00pm
@UCSF Mission Bay Campus, 4th St Plaza
Celebrate with a sweet treat! Sponsored by eclipse.
(Bring your UCSF badge!)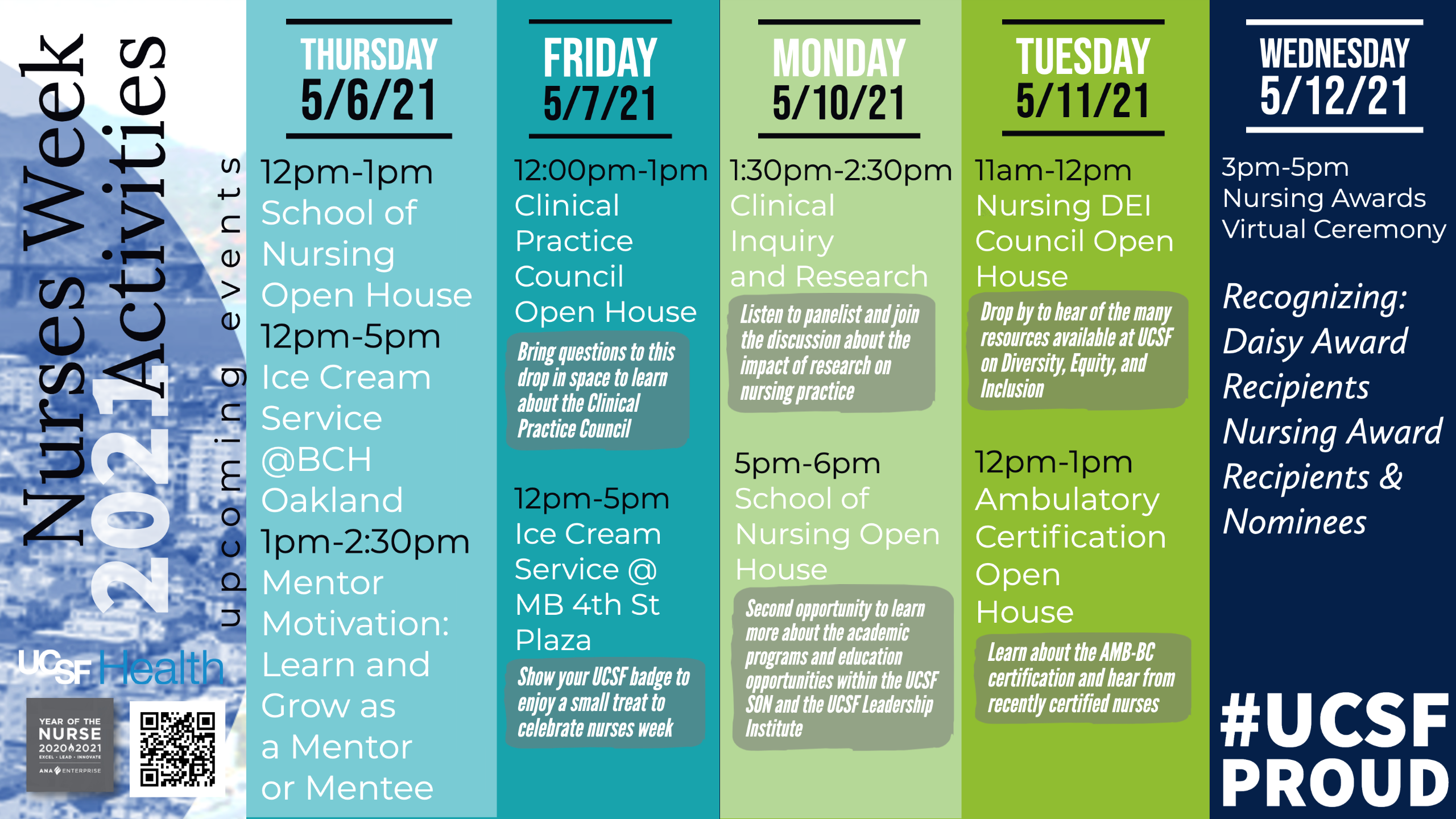 Ambulatory Certification Open House Flyer
 2021 Nurses Awards ceremony flyer
---
- Virtual Activities -
~ After participating, select Next Question to enter into a raffle drawing ~
---
~ After participating, select Next Question to enter into a raffle drawing ~
---
~ After participating, select Next Question to enter into a raffle drawing ~
---
- Celebrate with Spirit -
Click here to download a Nurses Week Zoom Background